State Director of Wisconsin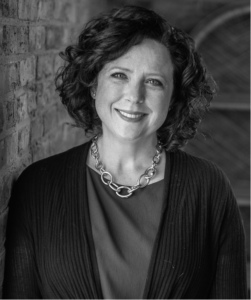 Rebecca DeMarb
Sr Managing Director | Development Specialists, Inc.
Ms. DeMarb works diligently to meet the needs of the stakeholders. She is hands-on, responsive, and focuses on bringing diverse interests together to reach acceptable solutions that are cost-effective and make solid business sense. Known to get the messy cases, DeMarb digs to find value and finds great joy in a successful sale process. She brings a polished work-product and a no-nonsense approach to her streamlined, lean and efficient matters. Her industry experience includes manufacturing, service businesses, intellectual property, c-stores, e-businesses, dealerships, medical technology, all types of real estate, healthcare, distributors and agriculture. In addition, Ms. DeMarb has international experience in the sale of assets, sale of foreign subsidiaries, and working with Mexican shelter companies.
As an attorney, in addition to her receivership practice, Ms. DeMarb represented committees, debtors and other interested parties in Chapter 11 bankruptcies, state court receiverships, sales of business assets and out-of-court business reorganizations, and she was AV Rated by Martindale Hubble in 2012. Ms. DeMarb is a full member of the National Association of Federal Equity Receivers. She received a J.D. from the University of Wisconsin Law School and B.A. from Loyola University Chicago.
312-263-4141