(ST. LOUIS, MO) January 10th, 2023 – The  Commercial Receivers Association (CRA) is proud to continue to grow its national presence with the appointment of two board members.  Having seen incredible national growth over its first year, the CRA continues to build on its strong foundation by welcoming its newest Board Members, Emily Cantwell and John Cruciani.  Emily Cantwell is a litigation attorney with Lathrop GPM LLP and serves as the Partner in Charge of the firm's St. Louis office.  John Cruciani is with Husch Blackwell and leads the firm's insolvency and commercial bankruptcy group.
"Emily Cantwell and John Cruciani have actively engaged with the CRA since its earliest days.  In fact, Emily was the first member to join the Association," said Eric Moraczewski, Board Member and Co-Founder of the CRA.  "From serving as panelists at our 2022 Virtual Conference to lending assistance from their respective organizations, their support of the Association has been unwavering.  Inviting them to join our board in a leadership capacity was a natural and organic next step."
Ms. Cantwell and Mr. Cruciani have played a critical role in the success of the CRA and will undoubtedly help create further strategic growth for the Association.  In this year alone, the CRA is proud to have launched into seven markets with more than 150 attendees at said launch events.  The CRA has also enjoyed strong membership numbers across the nation.  In addition, this year has ushered in the first Virtual Conference with 55 registrants, 100 plus session attendees and more than 1,200 sponsorship impressions.  Lastly, the Association is proud to have hosted three webinars and an initial Banker's Education Session which combined saw nearly 100 attendees this year.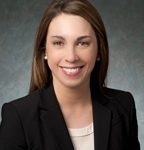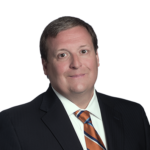 "I am excited and honored to join the board of the Commercial Receivers Association," Ms. Cantwell said. "I believe that CRA will benefit from my real-world experience representing lenders and receivers in receiverships, and my receivership clients will benefit from my growth and broader network thanks to my CRA board position."
"The Commercial Receivers Association has come about at a time where many insolvency professionals believe we'll start to see an uptick in filings.  Building a community of engaged and educated professionals right now can provide a great resource to the insolvency community." Said Mr. Cruciani, "I'm proud to be a part of this group and help ensure a stronger commercial receivership practice."
With the appointment of Cantwell and Cruciani as Board Members of the CRA, they join the ranks of a growing leadership team – including Adam Nach as the new Arizona State Director and Ian Rubenstrunk as the new Minnesota State Director.
CRA is also planning its inaugural in-person conference for August 2023 at Saint Louis Union Station in Saint Louis, MO, in addition to state launches in Florida, Georgia, Washington, DC, Pennsylvania, New York, Washington, Oregon, and Illinois over the next six months.
As the CRA continues to rapidly grow, they remain committed to building a network of connected, informed and most importantly well-qualified members that will elevate the level of commercial receiverships across the country. For more information about CRA or to become a member, please visit www.commercialreceiver.org.
About The Commercial Receivers Association:
Established in 2021, the Commercial Receivers Association is a national membership organization focused on Empowering the Education and Standardization of Commercial Receivership Administration while providing education, networking and practical resources for our members.  For more information, please contact info@commercialreceiver.org or go to www.commercialreceiver.org.
This announcement originally ran on DailyDAC at https://www.dailydac.com/commercial-receivers-association-appoints-two-new-board-members-emily-cantwell-and-john-cruciani/