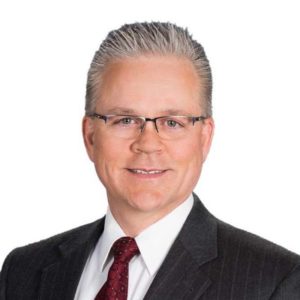 (ST. LOUIS, MO) April 26th, 2022 – The Commercial Receivers Association (CRA) continues to grow its footprint and has named Brent King as the State Director of Missouri.  King's role within the state will be to continue to deliver on CRA's mission to empower attorneys, receivers, bankers, and professional service firms in the commercial receiver space by providing important education, networking, and practical resources.  Through CRA's presence in Missouri, the commercial receiver community will benefit locally, but it will also profit from the growing national scope of the association.
"Commercial receivership provides an avenue for companies, investors and creditors to work through the court system without having to undergo the bankruptcy process," said Brent King, Director at B. Riley Financial.  "I'm proud to be at the helm of the Commercial Receivers Association arm here in Missouri, a state which has been a leader in the Commercial Receivership practice.  Whether it be from the perspective of an attorney, a turnaround professional, an accountant, a broker, a liquidator, or a banker, the CRA will provide resources to grow understanding and practice within our commercial receiver community."
From its inception, the CRA has had a focused growth plan in place for the organization.  "The State of Missouri is a the homebase for our Association," said Eric Peterson, Board President of the Commercial Receivers Association. "Building upon the experience and expertise in insolvency across the community while providing access to critical commercial receivership resources is a winning combination.  Brent provides the CRA with an experienced, connected leader in the field and we feel privileged to work with him."
As part of the CRA's efforts, the CRA recently hosted events in St. Louis, Kansas City, Dallas and Denver and has events scheduled in Minneapolis (May 24th, 2022), Ohio (June 16th, 2022), Maryland, Virginia, DC (August 9th, 2022), Oklahoma (October 18th, 2022), and Indiana (December 6th, 2022) with additional dates being scheduled for Rhode Island, Arizona, Florida, Illinois, Wisconsin and Nevada for late 2022 and early 2023.  Lastly, CRA is planning its inaugural conference for August 16th, 2022 (virtually) and its inaugural in-person conference for August 2023 with location details to be announced in the coming months.
To learn more about the Commercial Receivers Association and become a member go to www.commercialreceiver.org.
About The Commercial Receivers Association:
Established in 2021, the Commercial Receivers Association is a national membership organization focused on Empowering the Education and Standardization of Commercial Receivership Administration while providing education, networking and practical resources for our members.  For more information, please contact info@commercialreceiver.org or go to www.commercialreceiver.org.